Online business? Work from home? Lucrative income? No, it's not commercial or clickbait. All of it can be made through affiliate marketing. You could be making money through affiliate marketing, and in this article, I will show you how.
Affiliate marketing is all about making money online. Once you learn it how you will be making money even while you sleep. Well, not you, but your website for you. So how can you make money in affiliate marketing?
Affiliate Marketing
In case you are not familiar with the term affiliate marketing, it is when you promote a product for a commission. It doesn't even have to be your product. You can promote any product that you want, as long as the company of that product has the affiliate program.
In affiliate marketing you have three simple steps to make:
Recommend a product or a service on your blog, website or social media account.
Customer buys that product or service through your affiliate link.
You get paid for a percentage of the price from that sale.
The best part of affiliate marketing is that you can set it once and don't worry about it anymore! You just have to advertise the product and not worry about dispatching it, shipment or how many products are there at the stock.
Sounds simple? In essence, it is, once you get the hang of it. But you will have to learn some rules and tricks on how to be successful in it since you aren't the only one venturing in these waters.
How To Start With Affiliate Marketing
So now that you have the basic picture of how affiliate marketing works, let's dive and see how you can get started with it.
Like in any business, there are different ways of getting things done. The same applies with affiliate marketing. You will have to avoid some mistakes that a lot of people do.
One common mistake that a lot of affiliate marketers do is to rush into business without planning and sign up for every possible affiliate marketing network they can find.
They will get overloaded and the entire website will look messy. Also, people coming to their site will often get confused about what exactly is this website about. So, avoid this mistake.
If you want the best step by step guide to work your way to the top with affiliate marketing, I suggest you read my guide on how to make money online.
To get you started with affiliate marketing, you will need to make necessary preparations:
Find your niche
Build a website
Create quality content
Choose affiliate products to promote
First things first, an obvious start is to choose a niche.
Find Your Niche
Niche is where your focus will be, to which direction you will develop your business. For some, choosing the right niche can be the hardest part to start with their business. To help you avoid bad start and find a perfect niche for you, ask yourself:
What is my passion – Of what can I talk about for hours? What makes my eyes sparkle? What is my interest, my hobby? Those are the questions you should ask to determine which niche you should choose.
Can I write enough about it – Let's face it: if you can't write at least 100 topics about your passion, it ain't passion. The great part of choosing a passion as your niche is that you are already actively engaged, and most likely you have stories to tell or experience to share.
How many people already covering this topic – This is important step to make, because, if you are competing with too many people that are already an authority in their field, you will have a hard time getting to the market, no matter how good you are. If that niche is overly crowded already, you can either narrow it down or find a different niche
Is it worth it – Finally, the last question you should ask yourself: is there money in this niche. If not, you should consider choosing a different niche.
Now that you have a direction in which you should go, the next logical step is to make it public. And what better way then having a website at which you will develop your authority.
Build a Website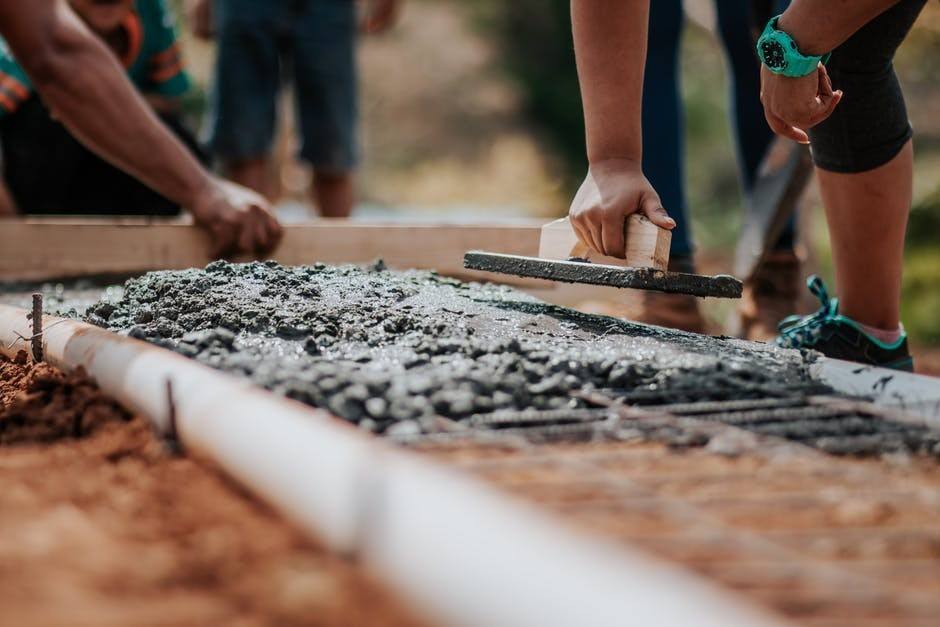 Once you have found a profitable niche and lay the foundation, you are ready to build a website. It may sound scary, but don't worry, I have an easy solution for you.
In fact, if you follow these three simple steps, you will have your own website in a matter of minutes! The first thing you have to do is decide where you want to host your website.
You can even do it from your computer.
However, I wouldn't recommend that because your computer would have to be turned on 24/7. Not to mention all the stuff you have to adjust just to able to host your website.
There are lot of companies at which you can host your website. I suggestSiteRubix, which I am using also. The hosting there is free.
Now, you need to decide for a domain name. A domain name should be relevant to the niche you are in and easy to remember. It will represent you as an authority, your brand, so think about it carefully, but don't overcomplicated. Usually, the best solution is the simplest one.
Once you have a name for your domain, you should check is it available. If it is free, I recommend you take it. And as a bonus, you will get a FREE membership at Wealthy Affiliate. You can do it here:
Wealthy Affiliate is a great starting point for you to learn about affiliate marketing. And with free membership that you just claimed, you have also gained one extra bonus, and that is FREE 7 DAYS PREMIUM MEMBERSHIP! But more on that later! Let's move on!
Create Quality Content
Now that you have your website ready, you need to fill it with content. But not just any content. It is imperative to have quality content if you want good rankings from Google and your content to be shown on the first page in SERP.
Why would you want quality content on your site? Why not just any content? Well, the better you answer the question that people are asking, the better your rankings in SERP will be.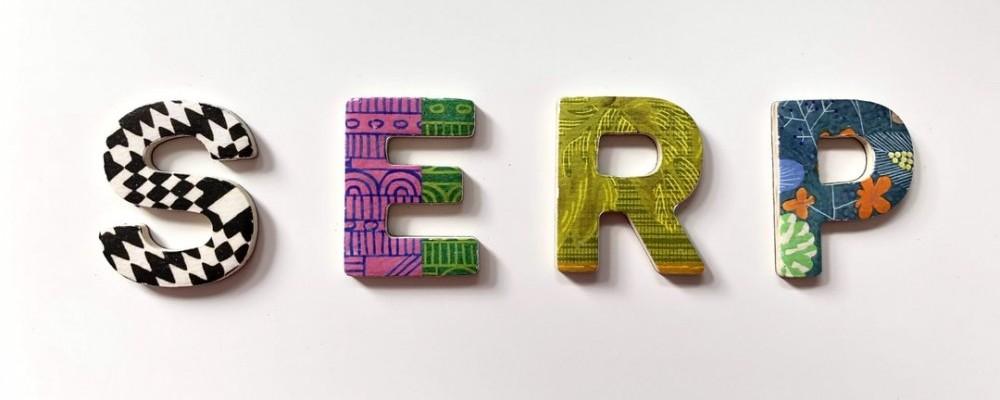 And the better your rankings are, the more traffic you get. And the more traffic you get, the more opportunity for making money you have. Get the picture?
But what is quality content? How do you know is the content you write actually the quality one? Google Webmaster Guidelines are:
Write for readers, not search engines
Don't deceive your users
Avoid tricks intended to improve search engine rankings also known as Black Hat SEO
Make your website unique and content valuable for your readers
Therefore, you should be writing long in-dept articles that solve problem or answer the question which people are asking. Avoid grammatical and spelling errors, and make sure you don't have any broken links.
And make sure your page loading speed is as high as possible. According to Google, "53% of mobile site visits are abandoned if pages take longer than 3 seconds to load."
You can check your page speed at https://developers.google.com/speed/pagespeed/insights/.
The best to judge the quality of your content is to view it from the reader's perspective. Ask yourself:
Does the content provide complete, relevant information to the reader?
Does it answer the question which the reader had when he arrived on your website?
Does the content engage the reader, or did the reader immediately leave?
Does the content provide a better user experience than your competitors?
Does the content display a level of expertise in the subject?
Keep in mind that Google loves in-depth articles that will give answer to the target question. If you can satisfy the reader's need for knowledge, Google will serve your content to them.
Promote Affiliate Products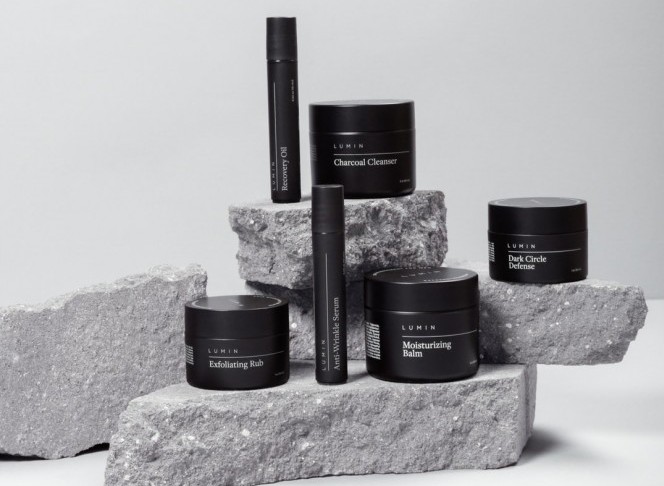 If you did a good job of choosing the right niche, finding affiliate products to promote should be easy. The obvious choice is to go with the ones that fit your niche and are related to your content.
So you can promote the product you already use or the one you would love to use and recommend to others.  But where to find them?
Remember your membership at Wealthy Affiliate? The one that you get as a bonus? Well search no more, because you have over 10,000 affiliate programs to choose from!
Within the Wealthy Affiliate platform, choosing the perfect program has never been easier! You can narrow your search into different aspects, such as:
Country Availability (Is this available to you as an affiliate in your country)
Payout Options
Auto Approval (of Commissions)
Rating
Commission %/$
Network Fee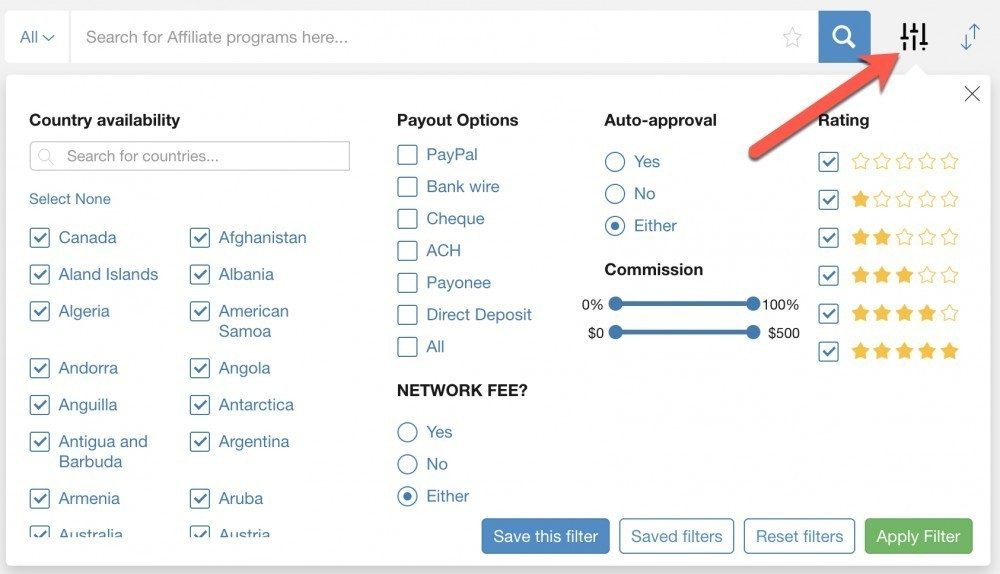 Whichever niche you are in, you can products to promote that will satisfied both your needs and needs of your readers. When choosing which product you will promote, the main rule is to find a product that fills the need of your customers.
Think about your readers:
What problems are they facing?
What are they searching for?
Would they benefit from that product?
Would you buy it?
Is there a gap in the solution that is already available?
Your audience whats solutions, they are looking for a recommendation and an honest opinion. Give them that, and you will get yourself a customer.
Is the product good? Recommend it. If it is not, tell them. You will either get a sale or you will gain trust from your readers. The bottom line is there is no bad outcome here.
Conclusion
Affiliate marketing is easiest and most lucrative way to make money online. It can transform to generate you a passive income even while you sleep.
But for that, you will need to work and follow the necessary steps. In essence, everything you need to know is here. You can master your skills in affiliate marketing with Wealthy Affiliate membership that you got as a bonus from me. Be sure to check it out as you have 7 days of FREE PREMIUM MEMBERSHIP!
Take advantage of this offer, and you will also get my 1-on-1 help every step of the way! Don't be lazy and let this opportunity go to waste.
Send me a message once you log in to your account at Wealthy Affiliate and let me know you are there so I can help you to establish your online business and help you to eventually work from the comfort of your home!
Dalibor.