Affiliate marketing programs are well known to pay a good amount of money which can turn to a lucrative income. And because of that, a lot of people that dive into affiliate marketing get disappointed when they failed at it.
Whether you are just starting or you already have some experience, there are mistakes that should be avoided in order to prosper in this field. Here are the top five mistakes you should avoid in affiliate marketing.
1. Wrong Niche
When you are on the road, driving to your destination, most likely you can choose different paths to get there. Some of them are crowded, and some are less crowded. If you decide to drive where everyone else is, during the rush hour, you will get stuck in traffic.
But, if you decide to take the road that doesn't have as many other cars driving through, you will avoid unnecessary traffic jams and save yourself a lot of time and trouble.
The same can be applied for choosing your niche as a road you are going to take. Your niche is how you will be noticed in the online world.
And while competitors are promoting probably the same product, it gets difficult to stand out and capture the fair share of the market. If you aren't 100% in it and your niche doesn't drive your passion, then it will reflect on your content and eventually on the revenue.
If your niche is too broad or has a lot of competition, you can slow your progress down. Your goal is to attract people that are interested in what you are offering.
If you want to have a head start, do yourself a favor and start with a niche that you can easily prosper from. Think about it this way: you can select a popular niche and face competition with bigger, stronger guys, OR you can select something less popular and attract a specific audience.
2. Wrong Product
Since this is your business, you decide what you will promote, correct? Wrong! You are in the business for your audience, to help them make a decision.
Hence, the product you select should be related to your audience. It should add significant value to their life or solve the problem which will make things easier for them.
What will happen if you chose the wrong product to promote? You won't get enough traffic because people are not interested in that particular product.
What will happen if you chose the right product? Your traffic will increase, engagement with the audience since they could be asking questions about the product, and it will have a direct impact on how much you make out of your efforts.
With that in mind, I think it comes naturally to mention that you should never, I mean NEVER, recommend a product that you don't trust or you know it is not good just because it has high commission. Falling in the greed trap is what often marks the end of many marketers.
3. Quick results
Time is a relevant thing. To someone it can fly fast while to others can seem it is dragging. It is all about perspective.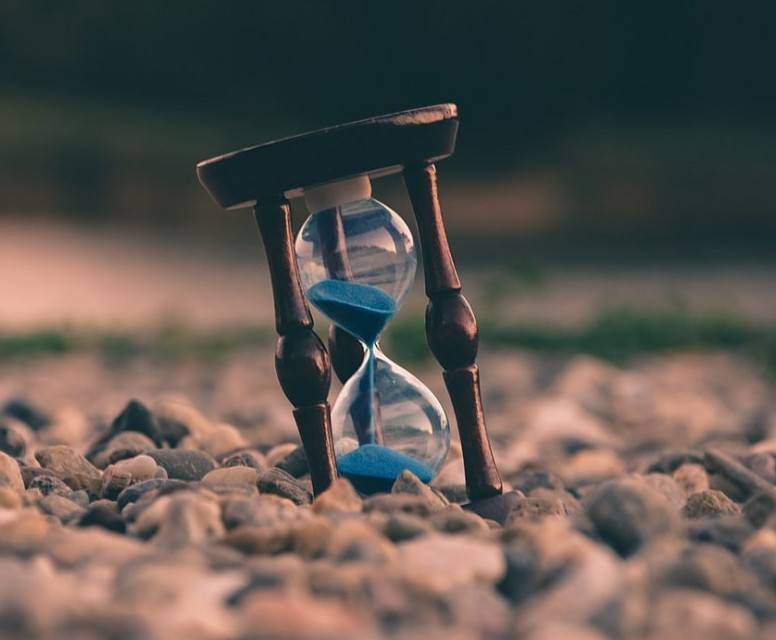 I  heard a great joke about this topic: Time is relevant. It all depends on which side of the toilet door you are standing.
This joke shows that not all people look at the time in the same way. What should be normally spent time to some can seem like a lifetime. Expecting quick results falls into this category. And by quick, I mean before it is time that you start generating income.
Think about good wine. It requires enough time to mature so you can enjoy its taste, correct? What would happen if you try to rush this process? You would ruin the wine and your experience of enjoying it.
The same applies to your business. By rushing the results, you can make things worse. Rather than enjoying the taste, it can fall to the bitter or soar category.
Success is a slow process. So it is a failure. But the main thing that separates them is that failure can be rushed easily, while success can't be.
It takes time to build something. It takes time to make something happen. It takes time to build your business. It takes time to be successful.
There are things you can do that will help your business to mature sooner, but only to a point. Don't expect results overnight. It will take several months to start seeing the first results. Sometimes even a year or two to reap the benefits of your labor. The amount of time required will vary based on your ability to absorb the informations and apply them to your business.
Learn the skills and put them into action. You can't rush success. In fact, you could waste your time by trying to rush things.
How is that even possible? Let's look at the traffic jam example again. Imagine you are trying to rush in rush hour traffic. It is impossible no matter how hard you u try. Unless you are willing to drive on the sideway and face the penalty of losing your driving license and pay the ticket.
The best way forward is to go through the training methodically and systematically so that time spent on learning and developing is well spent.
4. Originality
No two people are same. So it should be easy to be original, correct? Wrong! It is easier to copy others than to be original. If you try to copy someone you will only work against yourself since you can't be better than the original.
It is a far better option to develop your own style even if it means making mistakes at the start. This is also the learning curve and the learning process. And the way of developing your own brand.
But what if you don't like how you are looking? Work to improve yourself. One of the ways of doing that is to research other top bloggers and affiliate marketers and see what separates them from others. See what makes them original.
And don't forget you are your own worse critic. Don't be too harsh to yourself also.
5. SEO
Online presence is important if you want to succeed in the online world. But you need to optimize your presence in order to gain maximum out of it.
Think about it: if you work hard to deliver a good review, but people don't read it because if you are not ranked well, what good will it be to you?
Your efforts will be in vain and you better off doing something else. Search Engine Optimization is crucial for your business. By optimizing your page you are basically telling search engines: hey, my content is good and it has value. Look it up!
If your content is not SEO friendly, it won't reach your audience.
Conclusion
By knowing what not to do, your road will be much easier.  You will eliminate these common mistakes that a lot of people do in the early stages of their business.
Find your niche, don't waste time, passion and energy on something that doesn't make you happy and makes you reach for more. You can do that working for someone else.
Think about your audience and what can you do to solve their problems or needs. Promote a product that will help them and make their life easier.
Expect to work on your business, and for hard. success doesn't happen overnight and for sure it will take some time before you start noticing significant results. Stay original and be yourself, everyone else is taken. Develop your brand and be recognizable online.
And most important, do your SEO. Missing this step will make you significantly slower, if not completely disabled in the long run.
Did you make some of these mistakes? Or perhaps you had something else to struggle with? I would love to hear from you and your opinion on this matter. Comment below!