Welcome to Scam Debunk. Today I will make my honest and detailed review of the Monelo site and by the end of this article you will have a clear picture is Monelo scam or not.
But, before we start, I want to congratulate you for taking the time and effort to investigate. It is always important to make sure you do not hand over your money to insecure place.
What Is Monelo
Monelo is a trading platform that combines forex trading and cryptocurrency trading. With Monelo, you can also invest in different startups which promises high reward (but high risk also). They are also doing Bitcoin mining.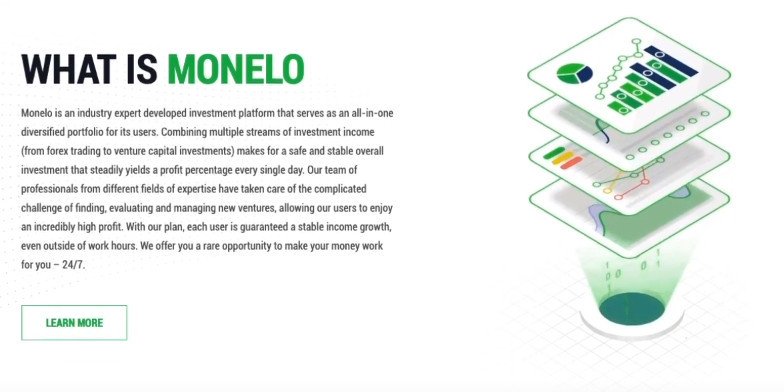 On their page, you can read that Monelo claims to be an "industry expert developed investment platform that serves as an all-in-one diversified portfolio for its users."
But, the website has been published in 2018, by the very late of the year. If you ask me, being in business for a little more than one year does not make someone an expert in their field.
Their four areas of expertise are:
Venture capital
Digital currency exchange
Bitcoin mining
Forex trading
By combining these four fields of investment, they have developed an investment bundle that guarantees users a stable income growth with a rare opportunity to make money 24/7, as they say.
Monelo Bundle
What happens when you combine all four of their "area of expertise"? You get the Monelo bundle, the investment that is guaranteed to generate you a profit.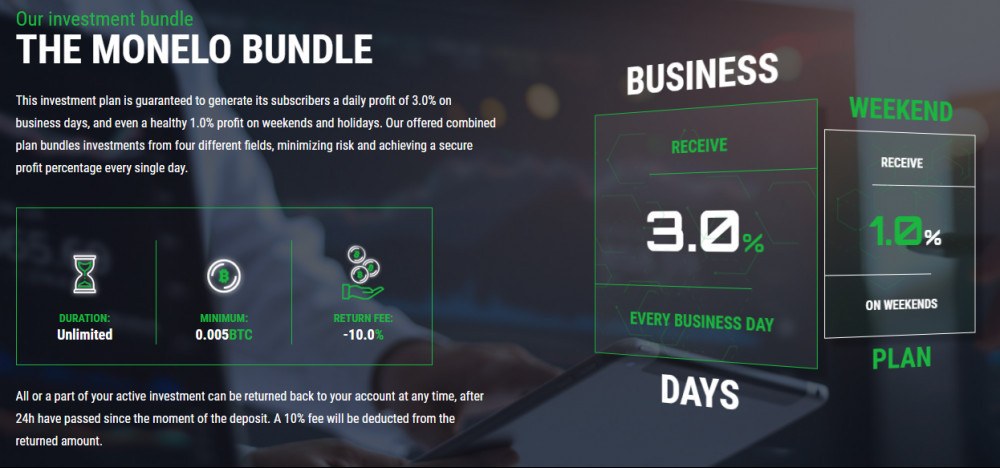 Not just any profit, but a generous 3% profit on working days and 1% on weekends and holidays. Personally, I don't understand why is there a different percentage on working days and weekends, especially when any of their "areas of expertise" aren't affected by working days?
Unfortunately, they do not say how exactly are they handling money or how they are investing it, or in which ratio. A vague description of the investment plan doesn't build confidence.
The Owner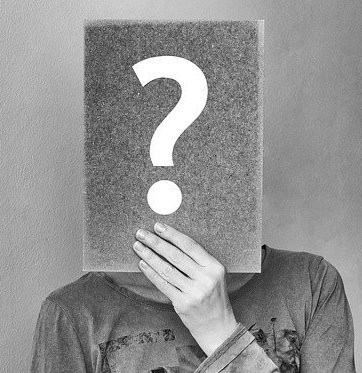 The owner of this company remains unknown, at least there is no introduction in the "about us" page". Description of the company only says that Monelo consists of a team of experts in trading, financial analysis, business management, and evaluation (both crypto-specific and general), digital security, and a large team of technical personnel.
And that is it. No names, no pictures of the team, no their credibilities, nothing. It is strange that they ask you for money but don't provide enough information that builds trust. At least from my point of view.
It is like I want to invest money in the bank and someone behind the wall tells me to give him the money and he will hold it for me and invest somewhere and give me profit. But I don't see that person. And I don't know his name or his intentions.
Monelo does have a certificate as a registered company with the company number. And they put it at several places to see.
The problem that I see from it is that legit company doesn't flash their certificates so everyone can see them. Usually, from my research, the ones that do so are the ones that are trying to deceive and show how they are legit. But they are not.
In fact, anyone can register a company. It is not a problem. And if you go closer and look at the Monelo certificate, you can see that their initial capital is GBP 1.
Furthermore, the company is registered to the name of Rory Willasey on which I failed to find any additional information online aside from Monelo.
But you have to ask yourself: with the initial capital of GBP 1, how can he afford to pay all the highly qualified professional team with which he brags about?
The Problems
While I was reading through their site, I could not notice how they keep highlighting words like experts, trustworthy, and so on. Usually, in my knowledge, when someone is using those words to extend measure (not to say it almost look like abusing), it only means the truth is the opposite.
So let's highlight the problems with Monelo!
Original site closed – There first site was closed due to Covid-19, and the second one, identical was opened. I can't think of a valid reason why the Coronavirus problem was an issue for closing the site.
The owner – Even the name is stated, there is no online record of him and I was unable to identify that he is indeed a real person or a legit owner of Monelo.
The team – "Industry experts" is not enough to convince me to trust them with my money. When I invest in something I want to know who is managing my money and how.
Diversity – When a company is focused on trading, that is there field of expertise. But when trading company starts mining program, that is where I cross the line. Decide already are you mining company or a trading company.
Payouts – There are many reports that Monelo stopped paying out. In the beginning, they were paying out, but later on, many negative reports can be found online stating clients accounts have been frozen or closed.
Young company – With just over a year in business it's highly unlikely that anyone can become an expert in a specific field.
High ROI – When you encounter a high return of investment it can only mean two things: high risk of losing your money, or risk of losing your money due to scam. Either way, your money is at high risk.
Guaranteed success – From my own experience, there is no such thing as guaranteed success. You can ask any real trader and he will tell you the same. When someone promises you guaranteed success, go in the opposite direction.
Conclusion And My Final Verdict
From what I learn while investigating Monelo leads me to the conclusion that this is not a safe place to invest money. I wouldn't do it. I know I can get better use for my money than giving it to someone I don't know much about or how he will handle it or where it will be invested.
Personally, I would invest money in my own online business. Into something that I am passionate about. And I am doing right that. Good thing is that anyone can do it.
If you are determined to make money online, let me introduce you to a platform that I love to use. It is free to use (yes, no credit card or money upfront for starter members) and have great training videos that will guide you step by step toward making money online.
You can learn about it here.
If you have any questions about Monelo or you would like to request a review, feel free to write a comment and I will be happy to reply to you!
Until the next time, I wish you all the best!
Dalibor.