Today I will give you my most honest review for AD Code. Let's see if this software is legit or is AD Code just another attempt of scam.
First of all, let me congratulate you for taking the step and do your research before you decide to fall into sweet talk or trap. And now, have a look of what AD Code really is.
What Is AD Code

AD Code is an online ad revenue system that provides members with passive income. It is promising, no, guaranteeing a profit of $5,000 per day as soon as you sign up and start with the program.
Rob Goldman, the alleged founder of this offer, is saying how he never lose money and that he found a loophole, a hack, that he is using to make money. Something that you never seen or heard before and have nothing to do with internet marketing.
He is showing his bank account, and in one he claims he made a profit of $200 within just 60 seconds. What is more absurd is that he is comparing other scammers how they show their bank accounts that we should not believe them. But, he is doing precisely the same!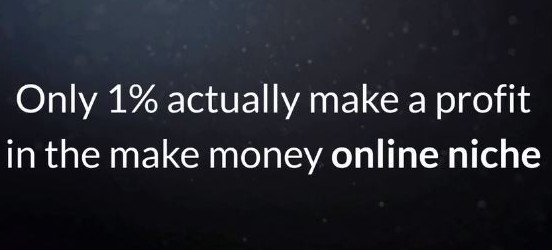 Rob says that only 1% of people make a profit in the make money online niche. But I can tell you from my own experience that I am working with over 1 million people who are making money in that niche!
It is possible to make money online, but it doesn't have to do anything with pushing buttons or downloading automated software that will do all the work for you.
So he asks his friend Josh to make him an automated app that will generate income from ads. Funny how in every similar scam they all have a "friend" who helped them.
How Does The AD Code Works
When (or if) you watch the video, Rob says I have been invited by someone who he trusts and thinks very highly of me. Let me assure you, I don't have friends that knows Robert, or would recommend me this scam. I hope you also don't have someone who would suggest this as a legit way to make money.
Rob starts explaining how the process works: buying and selling advertising online for profits through something called ad flipping. Other than that, Rob doesn't explain anything else.
How do ads work? When a person clicks on a banner and makes a purchase, the owner of that banner gets a commission from the purchase.
He says that you can use the system he is using to buy online advertising and generate profits from the revenue that the ads are generating for the company that is running them. Sounds complicated? Let's take an example.
Let's say a company buys space on my website to put their ads on the page. Each time someone clicks on that ad, I get a fixed amount of money. In addition, Rob said you will also get a percentage of money paid out from each click that was paid on those clicks. After, you can sell the banners ads for up to five times more.
You may not think: "This sounds good; it may work." But there is a problem. It doesn't work that way. There is no way you can invest in advertising in such way as Rob explains. And there is also no way that it would be beneficial for anyone in the advertising to share profits as he claims.
Once you provide your information, you will be directed to the home page of Click2Sell. There, your money will be taken if you decide to move on.
Click2Sell should be the marketplace where you should be able to get access to all of those profitable ads that Rob was mentioning. But in reality, it is a system with membership fees from $250 to $25,000 to buy their banner ads packages.
And once you decide to pay for a membership, you need to invest an additional $1,000 or more into the individual advertising banners. These banners should get you a set number of impressions, depending on which ad you buy. So you would earn if those ads receive clicks.
Let me give you a raw example of how much you could earn from ads. Usually, you can earn $0.15 per click. So you would need 666 clicks per day just to earn $100. And those are actual clicks, not visitors just viewing your ads!
So in order to earn $5,000, you need 33,330 clicks PER DAY! Again, not just visitors, but actual clicks on that banner! That is insane and super unrealistic! There is no way you can drive that amount of traffic on a fresh new website! Forget about it!
The Owner
Rob Goldman is actually a real person. But Rob Goldman from the picture is not the REAL Rob Goldman. The guy from the image is a cropped photo from one another site. Here is the proof.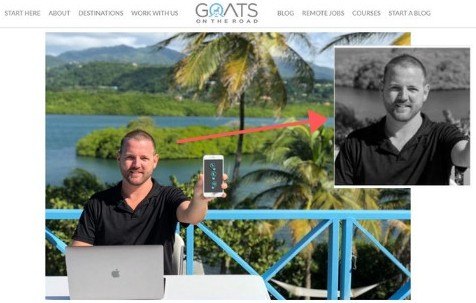 See how the picture is cropped? This guy is hiding his identity using other people face to represent himself. Why does he hide? Is it because he is scamming? Why doesn't he provide his social media accounts? It is because he knows what he is doing is wrong, and he doesn't want to be associated with it.
Testimonials
Make no mistake, the testimonials are also fake. All of them are actors hired to read their line and say what they are paid for. I found two of them on Fiverr.
This girl nick on Fiverr is Tiffanyamer.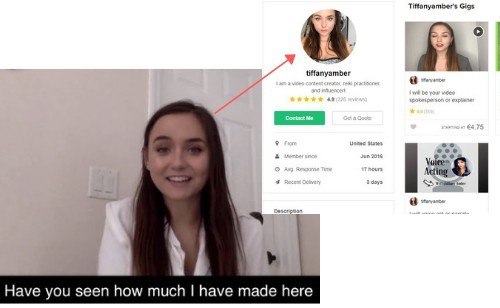 And this old guy is also an actor on Fiverr. His nick is oldmansteve. If this would actually be true, I doubt he would be still selling his services for $20.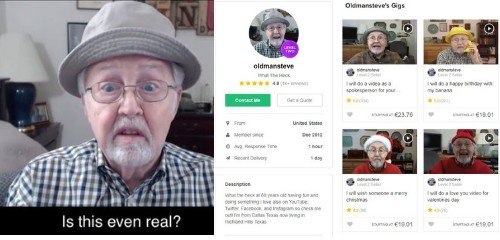 If you watch carefully you can actually even see how this old guy is reading his line.
Red Flags
The red flags for this product are the same as any other scam products I reviewed already.
False scarcity – Rob says he is only letting 25 people to this project, and on the top left there is announcement only one free copy left, but the truth is there will always be one free copy left. Upon refreshing, it will show seven copies left.
The pressure to join – Pressure to join right away unless you want to miss your spot. If this were the real deal, there would not be pressured to join or miss the opportunity. This is nothing else than sense to make false alarm.
Not the real owner – This is not the real Rob Goldman. The real identity of AD Code is left unknown.
Fake testimonials – They are all actors, paid to say what they were hired for.
Unrealistic income expectations – Making $5,000 from ads in the way that AD Code is promising is not possible. Don't fool yourself thinking it is possible.
Looks like every other scam offer – AD Code has nothing different than any other scam I exposed. A similar website, similar style, same old things they say in the video.
Conclusion And My Final Verdict
The AD Code is nothing more than a funnel for Click2Sell, which is another scam that I have exposed. If it were really possible to make money so easy then everybody would be doing it and nobody would be without work or poor.
Sure, the internet indeed is a place that provides many legitimate ways to make money. However, you must understand that there is no magical button to push, no automated software that will do all the work for you.
Anything that promises fast and easy money is more than likely a get rich quick scheme and should be avoided at all cost and in a wide range.
If you are determined to make money online, let me introduce you to a platform that I love to use. It is free to use (yes, no credit card or money upfront for starter members) and have great training videos that will guide you step by step toward making money online.
You can learn about it here.
If you have any questions about AD Code or you would like to request a review, feel free to write a comment, and I will be happy to reply to you!
Until the next time, I wish you all the best!
Dalibor.