The Answer to that question is actually pretty simple: we all have a dream of getting rich! Having financial freedom should be available to everyone. But, we live in a world lead by greedy people and people that won't stop at anything to stumble over you and get rich your back.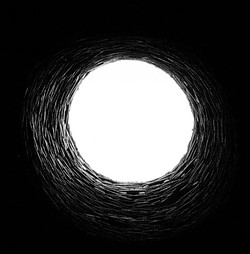 Instead of teaching us to make money, a lot of them are looking for a way to separate us from our money, and we fall into a rabbit hole and thus we get lost easily.
Because of that, we often seek shortcuts for achieving our dreams, but in reality, there are no shortcuts. Once you decide to take any shortcut, the only thing that will be going fast is your money to someone else pocket.
Let me point out some of the things that these schemes contain so you could notice it and stay away from them.
Unreal Promises
It all starts with a promise; something that sounds so good that in any other situation you wouldn't believe it, but now, it sparks your curiosity. And that is exactly their purpose. In most cases, these claims are not true, but they are still showing you the best possible scenario that you could be having.
The aim for these promises is to keep you occupied, to hold to your attention and assure you that their product will give you the advantage above everyone else and that you will conquer the world with it!
Their product is the hottest "new thing" you don't want to miss out! Usually, you will get a message or call to action to react right away or you will lose your chance that comes once in a lifetime.
But if you take a step back and look at it without letting your emotions to interfere, you will realize to whom they really targeting at: to the people that don't want to work and want to get rich without moving their finger.
Think about it: why would someone want to avoid work that could help him to create a stable online business if they aren't lazy? These people will never get anywhere far and will only lose money instead of getting it.
Don't fall for good old "too good to be true" promises.
Get Rich Slowly
Any business worth doing will need to be built. And as an old saying says: "Rome wasn't built in a day". So will not your business.
In order for you to be successful, you need to offer something to your customers, whether it be product or service. Scammers work the opposite way: either their product is of false or no value at all, or they try to teach you the "art of taking shortcuts" by teaching you the same method they are using.
Because of the so many people that are using the internet, it is easy to set up an online business, and get visitors. But you have to provide good value to your customers.
For you to become independent in a financial way, you need an income that will generate steady flow to your bank account. But, it will take time to achieve that.
While you should be using your time investing in your business to generate income, scammers and schemers are using you as one of their income streams.
Types Of Scams
The difficult part of avoiding these scams is that they have gotten good in hiding the fact that they are scams. There are no neon signs pointing out to you: "Hey, we want your money." They can be disguised as courses, business opportunities, or even a PDF files that will tell you the "secrets".
A legitimate course will give you true value upfront. You should get free value from someone before deciding to invest in them.
Scams won't always be immediately noticed, but one good way how to smell a scam when you see it is with one full page of with testimonials and excessive statements.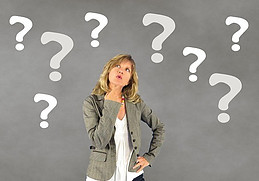 It is ok to be skeptical! Use it to your advantage. Get to know what they are trying to offer you before you give them your hard earned money! Do that and you will be able to avoid the most obvious scams:
Get rich quick
Easy no work method required
Make money on autopilot
This one trick will make you millions
Earn $100 your first hour/day
The Good Ones
Now that you have the basic knowledge of what to avoid, let me point out that there ARE good people out there creating legitimate help for those who wish to learn and be successful. These courses and information tools should be from someone that you trust and has demonstrated that they have a value to give you.
The scammers are always pointing out their numbers and success stories (falls ones) while keeping their work in secret. Good teachers, on the other hand, will teach you the basics, and for advanced learning, you will then be given a choice to take a course or pay a monthly fee, whatever it may be.
The point is that you will see a value which you can then decide do you want to invest in and is it worthed your time. The more you are spending time learning from those that are giving you true value, the more you should be getting.
It is perfectly acceptable to pay a creator for good information that adds value to your life and may help you reach your goals.
The scammers will almost always be pointing out that they are the only source you need to learn everything about making money. This is so wrong and you know it!
Don't Fall on The Scheme
The pressures of life force us to do dumb things sometimes. I get it, and I understand. But just because you are looking for money doesn't mean someone has the right to scam you, correct?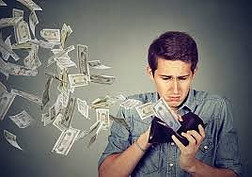 Another thing that the scammers do when trying to get to your money is using the cost of their "product" as an investment in your future. You should be able to scrap $399 from somewhere because it will pay itself back almost immediately.
And once you give them that money, you won't see it anymore, ever. They will try to lure you with these tactics:
Popularity – Look how many people we've helped to become rich! You can be one of them
Limited time – You only have by the end of today to make a decision, or your spot will be taken by someone else. There are already 20 people waiting in line behind you, and we only have room for two more.
Price – Regular price is $1500, but just today, and just for you, you will get it for only $399.
Authority – Our buddy John Doe approves of this course and recommends it!
You have seen these before. I know I have. So make sure you know what to avoid!
Conclusion
We all struggle or we will, at some point in our lives. And it is at that point that we seek ways to change our life for the better. Then, where we run into the blood-sucking vampires called scammers and schemers.
They lurk in the dark, in the corners, behind the well-hidden lie and just waiting to grab your wallet. Before you pull your credit card out, be very cautious about their claims and promises.
Question every little bit of their statements and look for real value in the content that they claim they provide. Can you honestly and with certainty say that they are going to give you enough value, proper learning and teach you a valuable skill? If you answer no, then it is time to move on.
Your good life won't be handed to you on a silver platter. Your business can't be established with shortcuts. These shortcuts are exactly scams that we are trying to avoid!
You should be looking for a way to enrich yourself through a method that has been proven to work. Which one would that be? Create a business, create content, do what you are good at and love to do.
If you want to know how other people are doing it, how I am doing it and how you could be doing it, check out my Free Step By Step Earn Money Online Guide
I hope you have learned something new today. Write down in the comment have you ever been scammed before? Did you encounter something similar? Do you have something you want me to write about?
If you find this useful, why not share it on social media and with your friends? If you have any questions, please contact me at dalibor@scamdebunk.com and I will be more than happy to help you!