Today I will give you my most honest review for the Crypto Genius. Let's see if this software legit or is the Crypto Genius just one another attempt of scam.
Overview And Recommendation
Little History About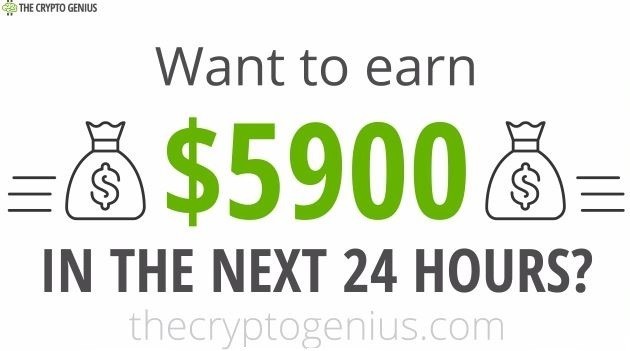 The Crypto Genius is an auto trading software that focuses on cryptocurrency which guarantees to make you a $6,000 per day. $5,900 to be precise. The team of developers was hired to create this cryptocurrency trading software, and it should be supposed to recognize the most profitable trades and enter the market 0.93 seconds faster than any other software.
And of course, all the trades are done automatically so you only need to turn the auto trading button on and wait for the money to start rolling. So you don't actually need any experience in trading to make money as this software will do all the work for you.
Chris, the owner of the Crypto Genius also claims that this software is working for 10,383 people, and they all are making exactly $5,900 a day. He made his fortune of 13 million dollars by investing in cryptocurrency, all within 18 months.
This software uses secret investment known and used by the people like billionaires Mark Cuban to earn them $5,900 each day. Chris even mentioned his success made on the cover of Forbes, Business Insider, Bloomberg, and TMZ. SPOILER ALERT: There is no mentioning of Crypto Genius in any of them. I couldn't find any connection.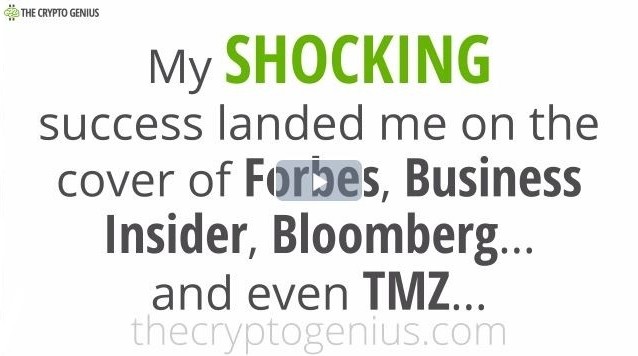 The claim to be 99.4% of success in trading is bold. But to be honest, that kind of expectation is not reasonable, not to mention impossible, even for professional traders.
So does Crypto Genius really work? Can you make money with this software? Let us dig below the surface and see what dirty laundry we can find about this software.
The Owner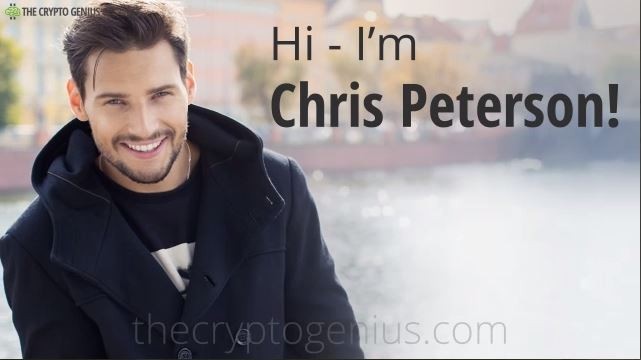 Chris Peterson, the alleged owner of the Crypto Genius is not a real person and everything he says about him might as well be fake. This picture is a stock image that can be bought from shutterstock.
If he has really made 13 million dollars trading cryptocurrency, don't you think SOMEBODY would have mentioned him in those circles?
He has not appeared on Forbes, Business Insider or Blooming. There is no information about him outside of Crypto Genius. He says he is known as "The Lazy Trader" and "the most eligible venture capitalist in NYC". But no person is known in such nicknames.
The Crypto Genius was translated to Spanish and his name there is Cristian Rodriguez.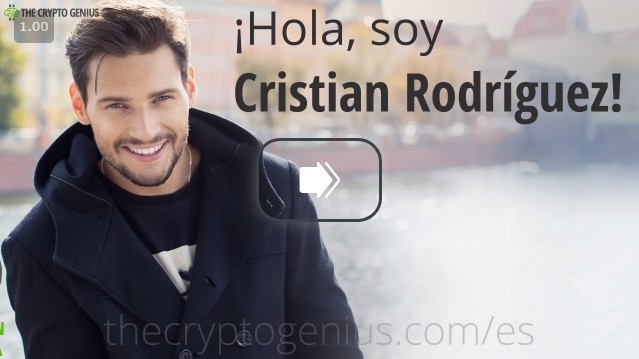 Not only he is fake, but he also said he has dated a Russian model Viktoria Slanko, but, I couldn't find any model by that name. This is actually understandable that he imagine this woman because if he would name the real person, he would get in trouble of a legal lawsuit.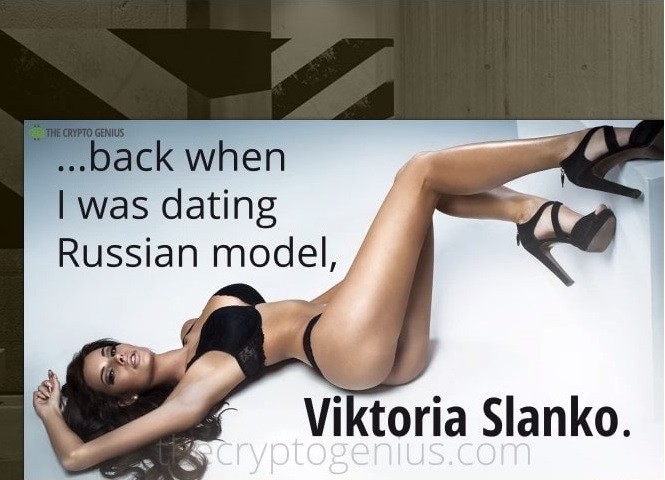 Testimonials
The testimonials you could see on the video and on the webpage are also fake. The people on the video are paid actors and are not members or users of that software.
Think about it: why use paid actors if the software would actually work and be able to make you money? That is something most scam sites use. They paid actors to give fake testimonials, they create fake comments and use fake names.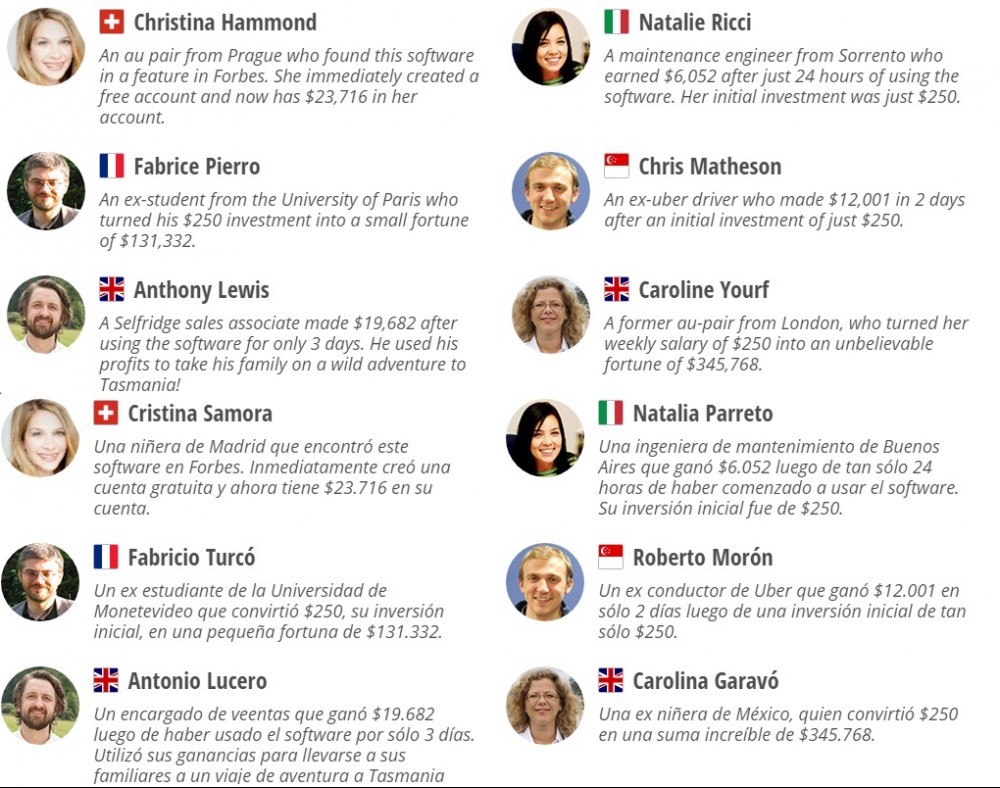 These lies are created to give you false hope to invest your money in this system, but really what it only shows is that people behind Crypto Genius are the ones that make money out of those who fall for such lies.
Cost
Cris claims this software is free to use, but as soon you complete a form with your name, last name, email, and a phone number, you will get access to the software and will be required to deposing at least $250 to your assigned broker. So, the truth is, you can join the software for free, but you will have to invest money to start trading, therefore, it is not free.
And yes, the brokers that work with Crypto Genius (Stox Market) are unregulated, and these type of brokers are known to lose money on purpose, just so they could call you and ask for more deposit from your side.
Stox Market has a bad reputation of losing money intentionally, and not letting their customers withdraw their funds.
Red Flags To Look Out For
And in the end, I will point out all the red flags that I noticed.
Unregulated brokers – this is common in 99% of scams. I would even dare to say 100%, but I can't be sure as there is still so many fake software out there which I haven't researched. In any case, unregulated brokers are the most certain way to be skeptic about, and a step one toward detecting a fishy offer.
The owner – The owner remains unknown and no trace of Chris Peterson can be found outside of Crypto Genius. The fact he lied about his identity and about who he dated (imaginary woman) can only bring to the conclusion he is no honest.
It is not free – even though the software itself is free, you won't have any use of it until you deposit at least $250. It is like this $250 is the magic number to all scams.
Fake testimonials – actors, people who lie for money, fake names. All are leading toward a lack of trust.
Looks like every other scam site
Conclusion And My Final Verdict
The Crypto Genius is a fake cryptocurrency software that is promising to make you a lot of money just by pushing a button at day. I know it sounds appealing, but there is no such thing in life.
They claim you will make load of cash per day, however, the truth shows otherwise. The Crypto Genius works just like any other binary options scam software and is only created to benefit the owners.
Like in every too-good-to-be-true claim, this one has been proven as a scam. The software is design to lose the money for traders.
With all the information about the Crypto Genius, I can say that this is not trustworthy platform as they say it is.
When it comes to making money online, there are more scams than legit ways. But if you ask me what is the best way which I could recommend, then you should read my review about Wealthy Affiliate. It is free to use (yes, no credit card or money up front for starter members) and have great training videos that will guide you step by step toward making money online.
If you are interested in learning more about my recommendation, check out my guide.
How did you like this review? What would you like to read next? Feel free to write a comment and I will be happy to reply to you!
Until the next time, I wish you all the best!
Dalibor.
P.S. All credits to the Spanish version pictures go to Hi Money, Bye Scam.