Even with so many sites that are determined to reveal scams, one can never be too cautioned. And sometimes, we may fall under the assumption we will get rich very fast with a low amount of money involved. The truth is, when we begin to think like that, we are already on the hook.
So you were unfortunate enough to fall under some sort of scam, whether it is a binary options or cryptomarket. The outcome is that you lost money. Luckily, there is a way to retrieve your money, and I will help you and guide you in the right direction!
Where To Start
Internet scams like binary options were popular mostly in 2014. and in 2015. but even today you can find many trying to trick people. Regardless to which scam you fall under, you want your money back, correct? And there is a way for that.
Many people asked me how to get their money back when they were scammed. So I decided to investigate this field a bit and try to find a solution to their problem. And I found one that I believe is the best possible option.
You can file a chargeback on those who have scammed you. The only question is: will you do it alone or you need help from the professionals?
A chargeback is something you can definitely do yourself, and although it is usually straight forward, the process itself can last long sometimes and with this type of scams, companies that you are requesting a chargeback from can make that process complex and frustrating.
However, there is a catch: you can only file a chargeback ONCE per case. That means, if you go solo on this, and you fail and stumble along the way, you are done, there is no second try. Luckily, you can ask for help.
MyChargeBack is a company that can help you retrieve your money that was lost to binary scam, Forex scam or a crypto scam. Watch this short video to learn more about them.
Authority
Perhaps you are wondering: Are they legit or am I being scammed once more? Well, rest assure that MyChargeBank is a legit company. They were mentioned by Medium and Forbes as a company that helps investors recover the stolen money.
So if you are thinking about trying out MyChargeBank, rest assure you have nothing to fear to be scammed. Their owner, Mark Timmons, is a real person. Their company is located in New York and they have branch offices in the United Kingdom, Canada, and Australia.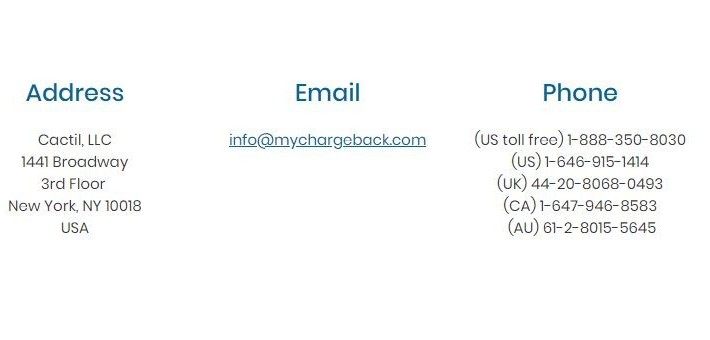 They are offering you a helping hand and will deal with all the paperwork and communication through the process of recovering your founds. They will deal with everything for you.
You can get a free consultation with them regarding your case here.
Reputation
As I already mentioned at the beginning of this article, technically, you don't need help from MyChargeBack or anyone else. You can do it all alone. However, in this type of scams, it can get challenging and you only have one chance to do it right so having help from professionals can be wise.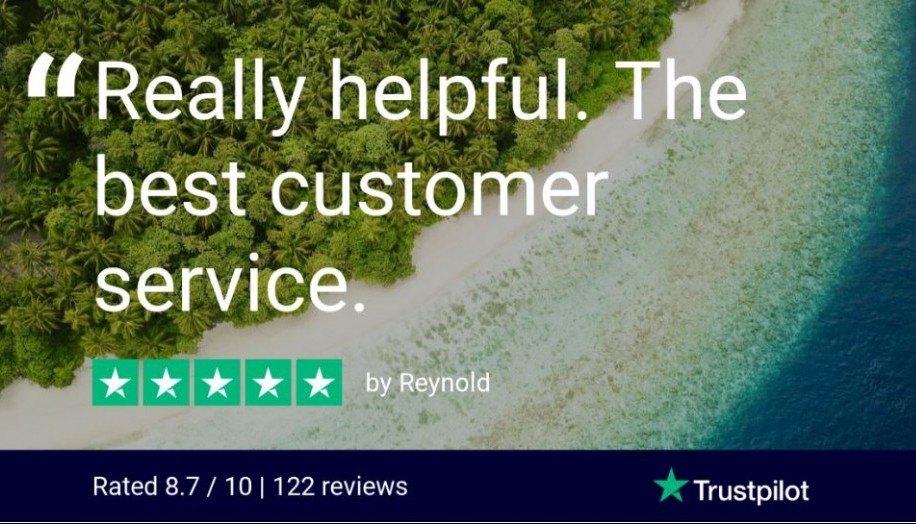 They already have an excellent reputation and have helped hundreds of people in their cases, returning money to them. They approach each case individually and charge a small fee for their work which they will take from the returned funds.
So the funds go directly to your bank account, not to them. And I think you will agree that any money back is better than no money back at all.
Their team are specialized in processing chargebacks and have the required knowledge about your customer rights. Once they properly put a chargeback claim and structure it, your funds will be recovered sooner and faster than you would be able to do it alone.
Think about it: you would probably be stuck in a loop of back and forth in communication with your bank and with the scammers, while MyChargeBank already has developed and an efficient strategy to deal with such matter.
The Cost
MyChargeBack takes a percentage of the funds they recover. They take each case separated and approach with full responsibility.
The amount of payment to them can vary depending on the complexity of your case and the amount that is involved. In some cases, they may ask an upfront fee, depending on the amount of work and effort required. You can schedule a consultation with them for free and see how much would it cost you.
The good thing about MyChargeBack is that and the end of the process, if they don't manage to get your money (which is highly unlikely), then the upfront fee is all you will have to pay, they won't ask for more for their work, they work in your interest.
Some other companies would probably ask you to pay upfront and then, if chargeback would be successful, you would have to pay for the percentage of the retrieved funds.
Conclusion
According to everything I found out on MyChargeBack I can honestly say they are a legit company that provides great service. There is no reason to believe that they have any hidden interests. When it comes to helping people who have been scammed, there are a lot of positive reviews and satisfied customers.
Even though you can file the charback alone, it is often to leave it to professionals. Sadly, their knowledge in dodging and avoiding responsibility is the foundation of their business, so extra help is always welcomed.
So, if you are in a position where you lost money to some sort of scam, I highly recommend MyChargeBack. Set up a consultation with them and they will take a look at your case and help you determine what is the best plan to pursue them.
If you find this article useful, please share with your friends. You never know when you can help someone get their money back.
If you have any question, leave the comment below or send me a message at dalibor@scamdebunk.com and I will personally answer all of your questions.
Best wishes,
Dalibor