Today I will give you my most honest review for Maximus Edge Autobot. Let's see if this software legit or is Maximus Edge Autobot just one another attempt of scam.
Overview And Ranking
Name: Maximus Edge Autobot
Owner: Max
Website URL: maximusedgeautobot.com 
Created: 2017.
Price: "Free"
What Is Maximus Edge Autobot
Maximus Edge Autobot system is basically just another semi-automated trading service for Forex, CFD, and binary options. It looks very much like any other binary trading options scam; I mean software.
When I say semi-automated and not fully automated, I mean that you need to know how to read charts and use indicators to place the trade. So if you are new to the trading world, it can be confusing.
However, Maximus Edge Autobot is not an original software, and it has been copied from other already proven scam software. Example, the Desert Millionaire and MTsoft are using the same software. The fact that is just changing the name is enough to mark it as a scam.
Max, the alleged creator of this software, claims that he and his team optimized indicators.
What You Should Know About Trading
Earlier I have explained in one of my articles is it possible to make money with trading and investing, what does it take to do that, and what can you expect from it.
Please know this: if you trade and invest by PREDICTING the outcome, you are GAMBLING. Don't fool yourself; the future can't be predicted. The only proper way to trade is not by predicting at patterns or predicting the outcome, but to wait for confirmation on will the price go up or down.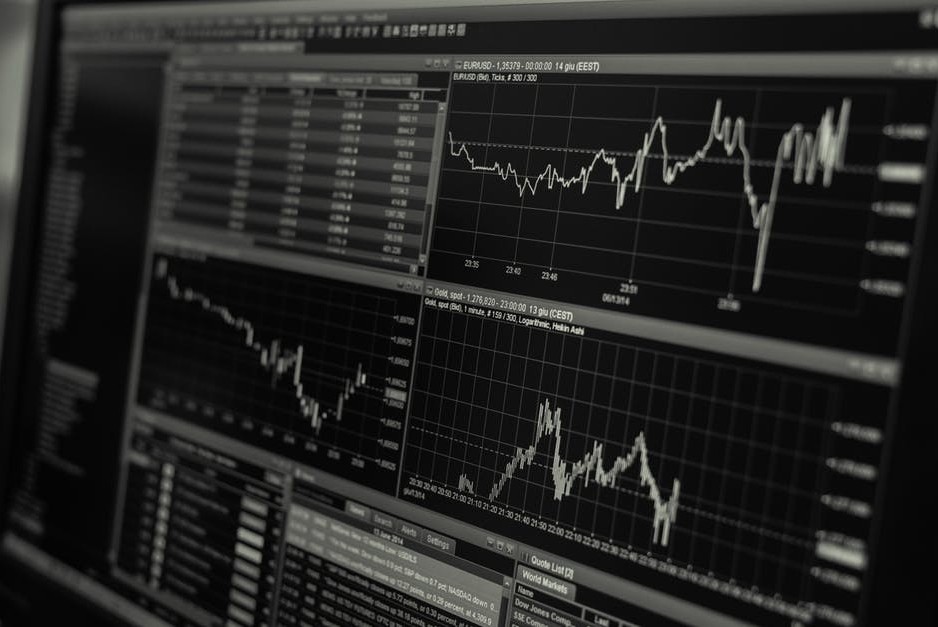 Which means: following the line of resistance or support, and once they are crossed, THEN you can consider investing. Again, you can never be 100% sure, and even when resistance or support are crossed, you can make a mistake. But in general, this is a good indicator that you can invest.
Maximus Edge Autobot should be analyzing for you. In fact, Max claims they will filter the most accurate signals to reduce the risk of losing money. Let us think about this for a minute.
If any trading bot would actually be legit, from where would they pay you the money? Are they printing it? Do you think brokers would be happy if you win over and over and over again?
If you would generate thousands and thousands of dollars, they would be on the lose. Think of casinos: each time you win, the house lose. And you know that house NEVER lose. It is the same as trading bots. If you win, they lose. Period.
How Does It Work
Max, the alleged creator of this software, claims that he and his team optimized indicators to make them as profitable as possible for you.
The trading indicators include Bollinger bands, RSI, MACD, CCI, and STOCH. But, when it comes to explaining those terms and provide proofs, what does Max do? "It is too technical for you, and we have simplified it." Are you suggesting that people who would use Maximus Edge are stupid and wouldn't understand? Seems like that to me.
Once you want to start using Maximus Edge Autobot and get those fantastic results, you are asked to deposit at least $250 with a broker to start trading. But wait a minute! Didn't Max say it is free to use? I guess it is free to use, but you have to pay to use it.
Oh, and by the way, the brokers they listed are unlicensed brokers, like CFDStocks as an example. CFDStocks is not regulated by any authority, and unregulated brokers tend to steal customers money.
This platform leaves the final choice to you, which means you have to pick and choose which signals you will follow. In essence, you are hoping that signals are actually based on the indicators listed and are not made up by some algorithm whose sole purpose is to keep you active till you lose all of your invested money.
Who Is Max?
The auto trader was created by an Asian guy named Max, who claims that people call him Maximus. Ok, first of all, an Asian guy named Max? Come on!
This Max tells us his friends call him Maximus because he helped them to maximize their profits. He never said how he maximize their profits or who are his friends. And it is strange that his friends haven't shown up in public to support his statement.
If my friend helped me to make money, I would want to thank him by permitting him to include my name as proof. Only shows that something is being hidden here.
Other than the name, there is no indication of who Max is, who runs the company or where they are located. Max never gave us his surname, and he didn't leave any contact information.
There is no way to verify his identity, and his name doesn't connect with anything outside of the Maximus Edge Autobot website so the only logical conclusion would be that guy in the video is paid actor.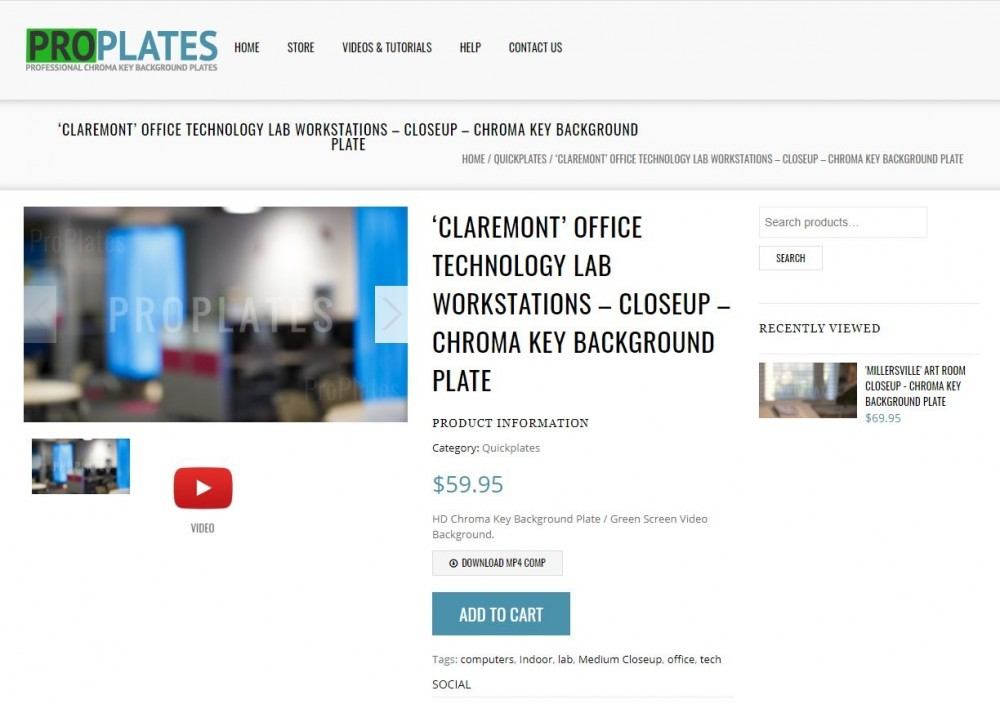 Look at this picture. Does it look familiar? Have a look where our Max guys stand while he is doing the video.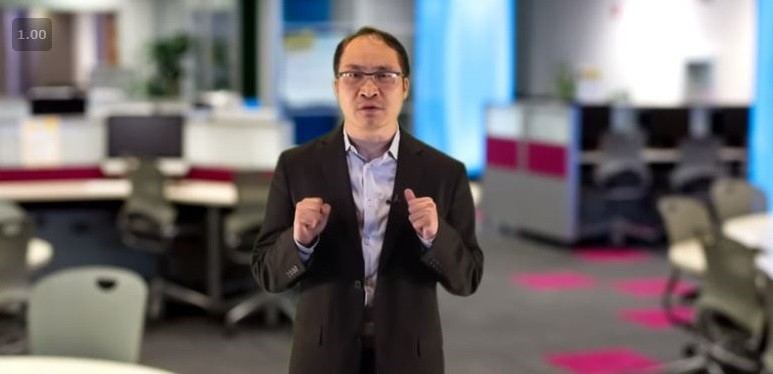 So yes, I would say this guy is a paid actor, and not who he says he is.
What Is Strange
Like in all scam offers, some red flags are waving at us. It just takes time to recognize it. Some of them I already mentioned, but will go briefly over it once more.
No way to verify who the owner is – There is no record of Max outside the Maximus Edge Autobot. I could say with almost 100% certainty that he is a paid actor.
Unregulated brokers – The fact that you are given only unregulated brokers is absurd. In fact, only scammers work that way. People behind such scams are affiliated with unregulated brokers, and those brokers are paying them for each customer they bring. Always check if your broker is regulated before making any investments.
It is not free – Even though the actor says this software is free, it actually isn't. You still need to deposit at least $250 to activate the trades — another common thing in all scams.
The pressure to join – in one point Max is trying to convince us to join by saying this offer will not stay around for long so you need to act fast. One thing that I was amused with is how he tried to hide another fact of a scam: he didn't say how many spots are still available and the time of closure. If the software would be that good, why rush it? No legit company would ever rush their potential members. Slick move, Max.
Conclusion And My Final Verdict
If I learned anything doing scam reviews like this, it is that they are all the same. Yes, some small details can be different, but in essence, nothing changes. This software doesn't work any differently than other scam software I exposed before like Ethereum Code Bot, Tesler 2 and 1G Profit System.
The only difference is that this time the video is and site is at a much higher quality than we usually see. Whoever put this together took the time to make it look like an actual tool you can use.
What Maximus Edge Autobot claiming is that you will be able to make money each day, in trading, and you won't need to learn anything. Do you really believe this is true? Trading is very risky, and I warmly suggest you don't invest money that you can't afford to lose.
Maximizing returns with the Maximus Edge Autobot, but one making returns is Max, or whatever his real name is. My warm advice is to stay away from Maximus Edge Autobot and anyone who claims this software is safe to use.
If you are determined to make money online, let me introduce you to a platform that I love to use. It is free to use (yes, no credit card or money up front for starter members) and have great training videos that will guide you step by step toward making money online.
You can learn about it here.
If you have any questions about Maximus Edge Autobot or would like to request a review, feel free to write a comment and I will be happy to reply to you!
Until the next time, I wish you all the best!
Dalibor.